So, you know how when you set up for a show or for a shop?  You transport and probably also store your items in bins and boxes, right?
Makes sense? Yeah, of course!
It also makes sense that when you are setting up, you take those items OUT of those bins and boxes for the time you're at the show.  Again, makes sense?
...so let's say... HYPOTHETICALLY of course!
Right? We're all friends here.
HYPOTHETICALLY, you're set up for a space or a show, there's of course an end time to it and you'll have to pack everything back up and leave, right? 
Again, it's LOGICAL, right guys?
So... again, this is all hypothetical...
*deep breath*
DOESN'T IT MAKE SENSE THAT EVERYTHING SHOULD FIT BACK INTO WHENCE IT CAME?!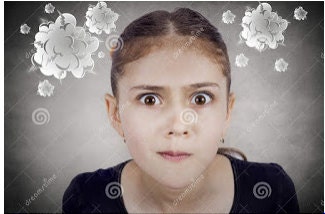 I mean, come on... WHAT HAPPENED?!
....hypothetically....
If you guys want to know where I'm going to be in November, please go to my facebook page and subscribe to my Events tab of my Creative Chaos so you'll be IN THE KNOW and can get your Christmas list out of the way on time this year (a dream I feel I will never fulfill, haha)!
Talk to you guys soon!
~Elizabeth
<3